RAINAWARE REQUESTS LAST 60 MINUTES
RAINAWARE REQUESTS LAST 24 HOURS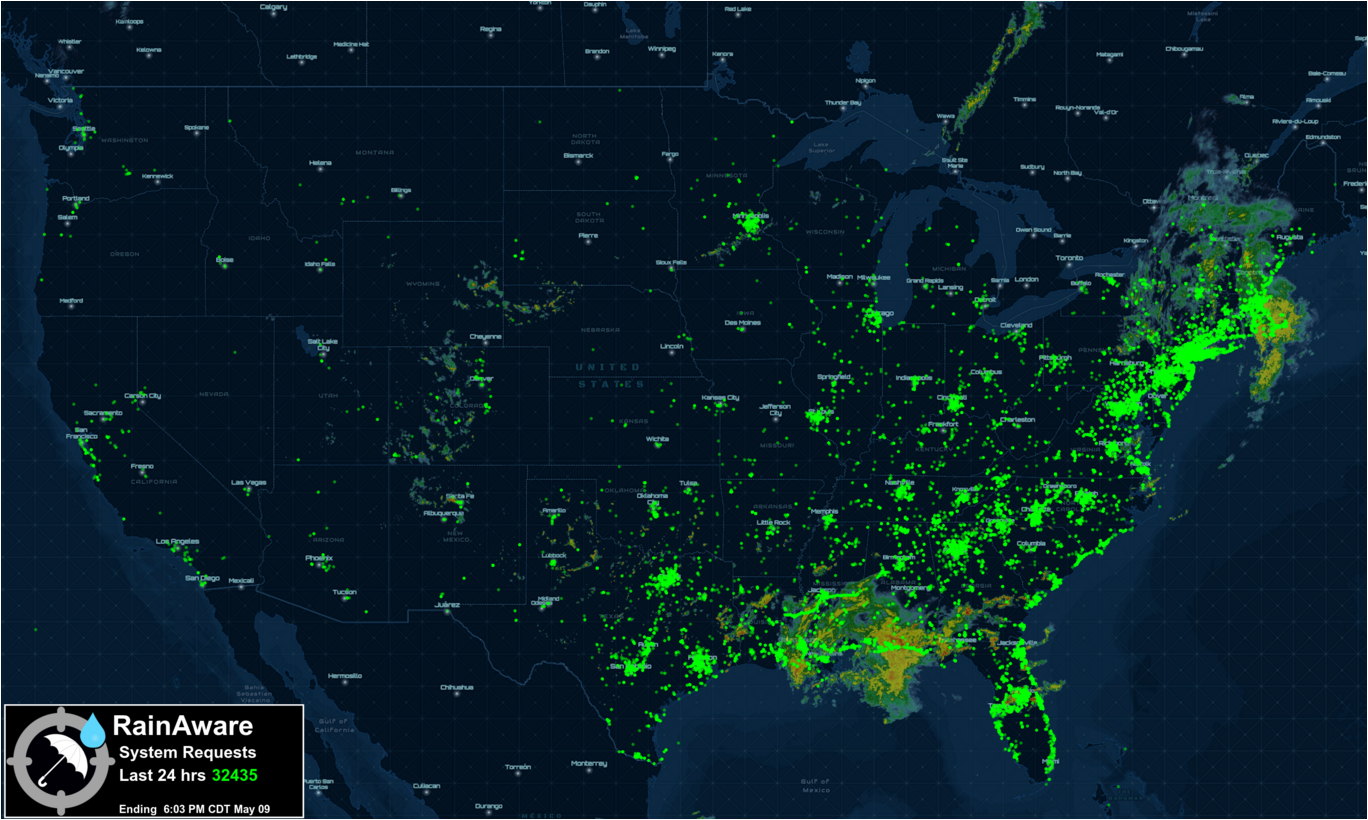 OUTDOOR EVENTS

RainAware is a must-have for outdoor gatherings. With advanced warning of approaching storms, you'll be able to take action quickly.
Photography

A great tool for photographers and wedding planners.
Save the cake and your hairdo too with RainAware!
Ballgames

Will the game resume or will it
be rained out?
Leave now and you'll beat the rush!
Yard Work

Do I have enough time to get down fertilizer before it rains?
Should I mow now or wait a while?
Construction

Is now a good time to pour concrete? Should we continue painting the house or break for a couple hours?
Golfing

Should you cancel your tee time? Maybe you've got a few more holes to go but the sky is darkening.
Water Sports

Out on the lake and skies are darkening. Should you get to shore? You might even have a radar app but can you tell exactly when it will hit? No worries, RainAware knows.
Cycling

Ever been caught outdoors in a thunderstorm while on a bike or motorcycle? Make unpleasant surprises like this a thing of the past with RainAware.
Out and About

It's pouring rain and you need to get to your car. Should you make a run for it or wait it out? Maybe the kids are out playing, is it time to hurry home?